Family Roots, Trunks, and Branches
Our Genealogy, DNA and Family Trees
Van Epps, Fanucci, Pritchard, Bailey, McGuire, Fray, Quevedo, Stephens, Demiguel, Lane, Shankle, Harper, Correll, Reece, Conde, Van Patten, Van Vleck, Peek, Bertolani, Bertolucci, Pellegrini, and many, many more...
Explore your family tree! Use the

links

below.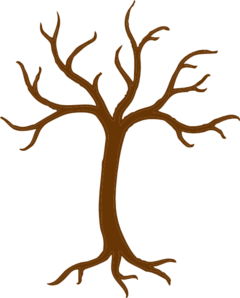 ...
---
Van Epps
(aka
VanEpps,
VanEps)
::
::
::
::
::
::
::
::
::
::
::
::
::
::
::
::
::
::
::
::
::
::
::
::
:::::
---
Our currently known

Van Epps

family tree goes back to the mid-
1600

s,
more than 14 generations from the present.

First 10 generations :: Early American Settlers, Van Epps Family :: VanEpps-10.Fanucci.US

Recent 10 generations :: Van Epps Family :: VanEpps.Fanucci.US

Van Epps DNA Ancestors :: VanEpps-DNA.Fanucci.US
---
::
::
::
::
::
::
::
::
::
::
::
::
::
::
::
::
::
::
::
::
::
::
::
::
:::::
---
Our currently known Fanucci family tree, California and Italy,
has nearly 200 relatives and seven generations.
Fanucci Family, nearly 200 relatives :: Tree.Fanucci.US
Fanucci DNA Ancestors :: DNA.Fanucci.US
---
::
::
::
::
::
::
::
::
::
::
::
::
::
::
::
::
::
::
::
::
::
::
::
::
:::::
---
The Fray Family, the Pritchard Family, and some others
will be updated and added here
after the next monthly or quarterly database update.
Please suggest your updates, and please check back...
::: Meanwhile :::
---
:::
How to use these links to explore our family trees?
Note 1: You can click on any NAME on those web pages, to see details, then click on Descendancy or Pedigree to see more.
Note 2: The URLs (links) such as Tree.Fanucci.US are stable — but thy redirect to a variable underlying URL, which may change with any updates in the database. Don't save those dynamic, underlying links, just use the simpler URL as shown in the text above — if you want to save links (URLs) for later use.
All this data can be updated from time to time, as new information becomes known, usually several times each year, more or less.
Please help keep this up-to-date!
Email your corrections or additions to me, George Fanucci, via genealogy@fanucci.us
Give names, parents, spouses, children, marriages, birthdates, etc... place-names and dates ... to update these family trees.
Genealogy is all about research and documentation. Old family photos, family histories, newspaper clippings, and announcements may be added to our database which is securely stored. These days, there are many public records online. For example, US Census data is available up to 1930 and the rule is, if it's over 80 years old, it can be made public. Birth records, death records, and other public data really helps to confirm and document the oral family tree and our story.
Information about any LIVING persons will NOT be made public, but any underlying data helps to keep our family tree up-to-date for posterity.
Also, you may iMessage or text me, or call 1 (650) 353-2678 if you want to chat.
There are now over 14 generations and nearly 500 individuals in our whole family tree. (nearly 200 in the Fanucci branch, about 100 in the Van Epps branch.)
An important technical note on URLs and Links
The "anchor text" shown above are STABLE URLs using mnemonic subdomains for convenience and ease-of-use.
The "Target URLs" — where you land after you click on those hyperlinks — uses database references that often change, whenever the database is updated, which is most unfortunate. To avoid the problems of each individual database reference changing, the URLs such as http://tree.fanucci.us/ are the only way to guarantee stablility across database updates.
:::

Fanucci Cousins Parties ≡≡≡ 2007: Santa Rosa, California ≡≡≡ 1997: Los Altos, California
---